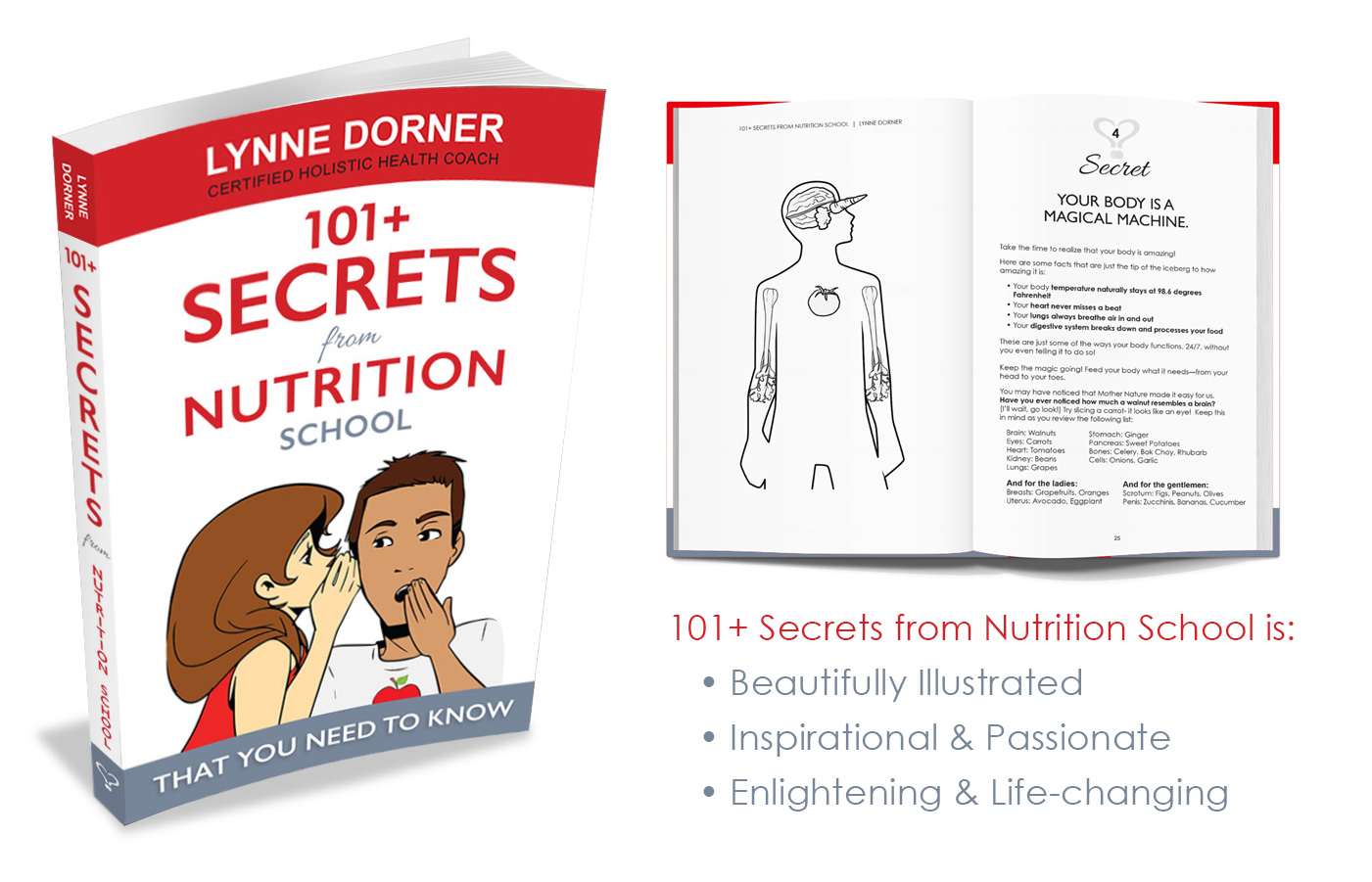 YOUR NUTRITION 101 GUIDEBOOK

101+ Secrets from Nutrition School is an enlightening experience in which author and health coach Lynne Dorner shares the most essential lessons she learned along her educational journey at the Institute for Integrative Nutrition.
Struck by the fact that only about one-fifth of medical schools teach nutrition or lifestyle changes as a way to prevent or cure disease, Lynne became inspired to share her secrets with others looking to make positive life changes.
The lessons, which are accompanied by beautiful illustrations, pop off the page and are full of significant and life-changing calls to action. The book is inspirational from the start, and Lynne's knowledge and passion for the subject matter compels the reader to incorporate her secrets into their own life.
Lynne Dorner is a graduate of the Institute for Integrative Nutrition (IIN) and is a Health and Wellness Specialist who creates an environment in which her clients transform and thrive in their daily lives. She specializes in working with health professionals and educates them on ways to incorporate holistic, natural healing methods into their everyday lives and their medical practices.
Lynne's ultimate passion lies in serving others. She finds no greater joy than helping her clients overcome obstacles and excuses to achieve success after success. She is passionate about goal setting and clean eating to bring about long-lasting and drastic results.
Lynne has thriving Electrolysis and Health Coaching practices in Manhattan, where she also resides with her son.